Triton approved contractor waterproofs prestigious development
Preservation Treatments were invited to tender for waterproofing works to the basement area of Berkeley Homes' prestigious development at Leman Street, London. The specification called for the application of a… Read more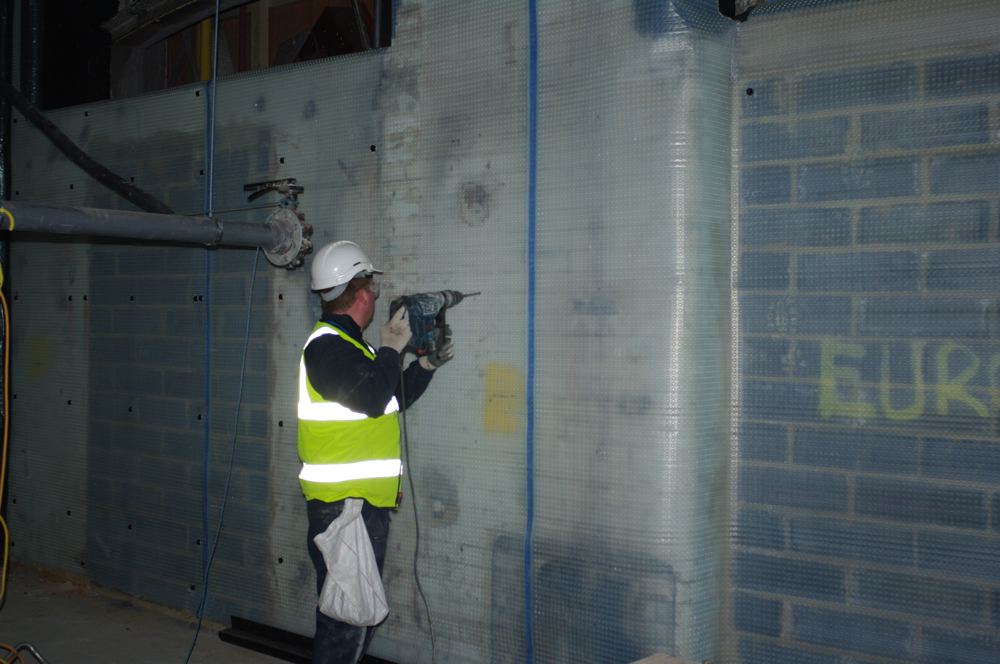 Preservation Treatments were invited to tender for waterproofing works to the basement area of Berkeley Homes' prestigious development at Leman Street, London. The specification called for the application of a Triton cavity drain membrane system to the walls and floor of the vast basement area of the property, around 8,000 square feet. Preservation Treatments were instructed to commence works on a tight programme, requiring a high level of coordination between site management and Preservation Treatments' staff.
Platon P8 membrane was fixed to all internal masonry walls and sealed to Triton's TT Vapour Membrane liquid applied membrane at the heads and junctions, with a drainage channel installed to the perimeter. The design of the drainage system was based on a gravity feed to existing outlets.
Following completion of the walls, 300mm of insulation was laid to the floor before the installation of Platon P20 membrane, which was then sealed to the wall membrane and a screed finish applied. An independent dry lining system was then put in place to form the walls of the apartments. Berkeley Homes were impressed with Preservation Treatments' professionalism, from the start of the tender process to the completion of their works. The company has since been appointed to carry out some external waterproofing works on a new build section of the development.
Preservation Treatments
Tel 0800 980 4937
http://www.preservationtreatments.co.uk/www.preservationtreatments.co.uk